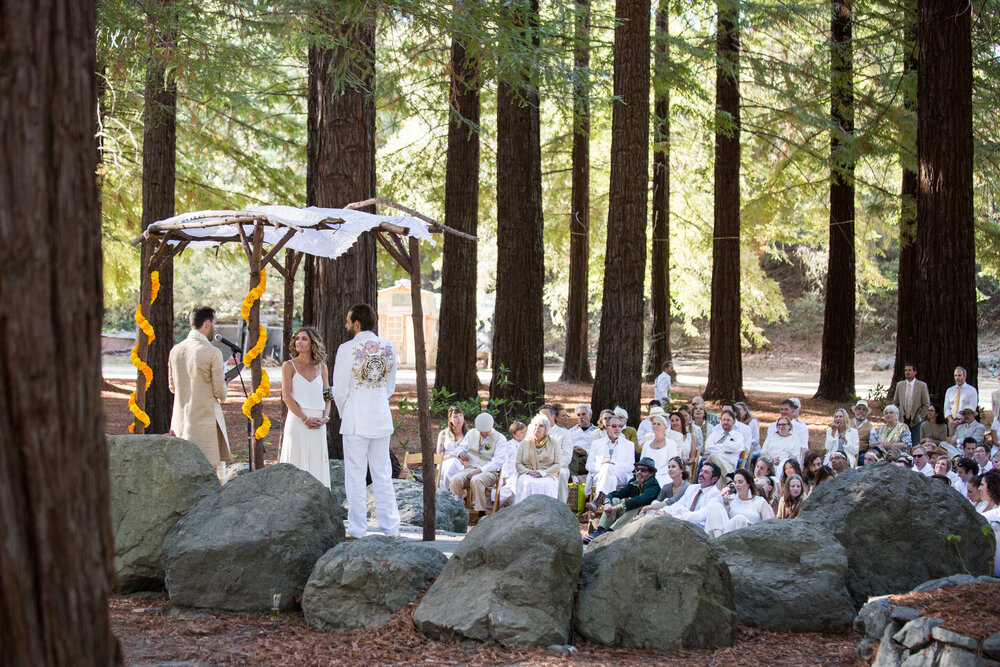 "There are no words that can aptly express the depth of appreciation we have for Bekka's guidance during our wedding planning. Hiring Bekka was by far the best decision we made during our wedding creation process, and we are now richer for knowing her.
We had envisioned a weekend-long celebration of love and community in Northern California amongst the redwoods, and had a lot of over-ambitious ideas, with no practical way of pulling it off…until Bekka got on board. She swiftly and lovingly brought our vision to life, and I'll never fathom how she did it.
There is no way we would have been able to create the magical, joyous, love-filled, beautiful weekend of celebration and unity that we did without Bekka's skilled direction. Bekka has that rare combination of intuitive, joyful, spiritual, creative, and loving energy combined with strong leadership and real-world organizational skills that make her a rock star, and heart-centered event planner. And if there is a limit to how far Bekka will go for her clients, we certainly didn't reach it – and we truly tested the limits.
Bekka, thank you for bringing the magic with you that weekend, and for the whole time, you worked with us (I'm sure it's in everything you do). Enlisting your help was our first gift to ourselves as a married couple, and it truly started our life together off right. We'll never forget all you did for us.
When your guests rave about your wedding coordinator…you know you've done something right! Overflowing with gratitude."